Monday, September 29, 2008
Malachi's 5th Birthday
Happy birthday to my sweet little Cuddlebug!
He likes a cookie cake better than traditional cake. And he wanted a Spiderman one.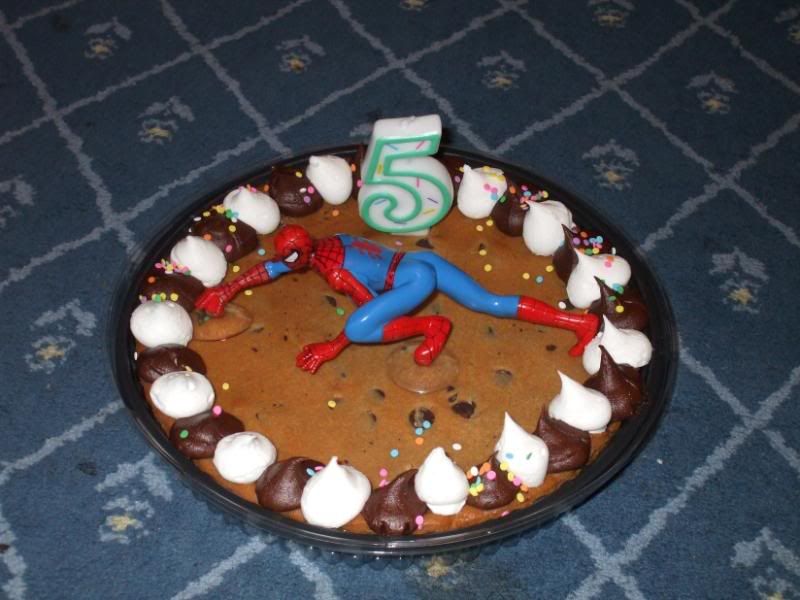 He's still in his nightshirt. Cookie-cake for breakfast! ;)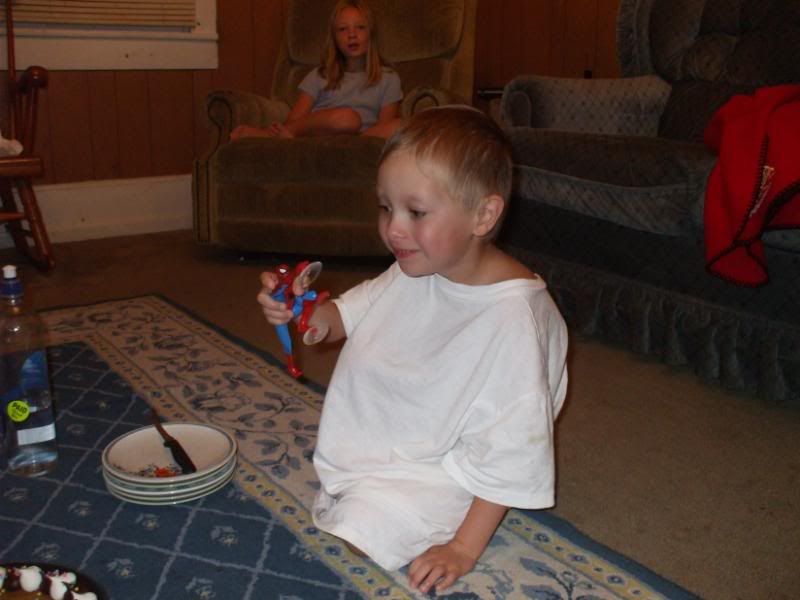 Opening his present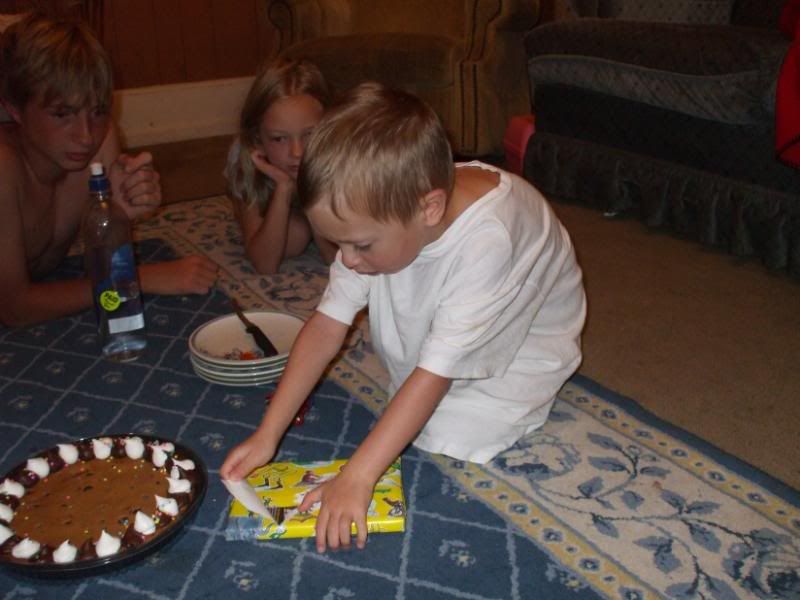 Just what he wanted--Lego Star Wars for Playstation
Madeline comes over for a look.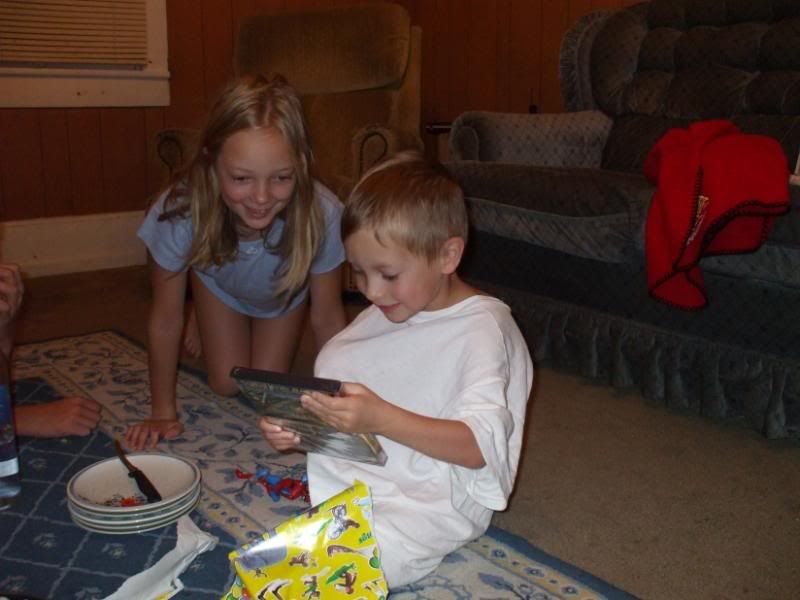 "Can I keep the Spiderman?"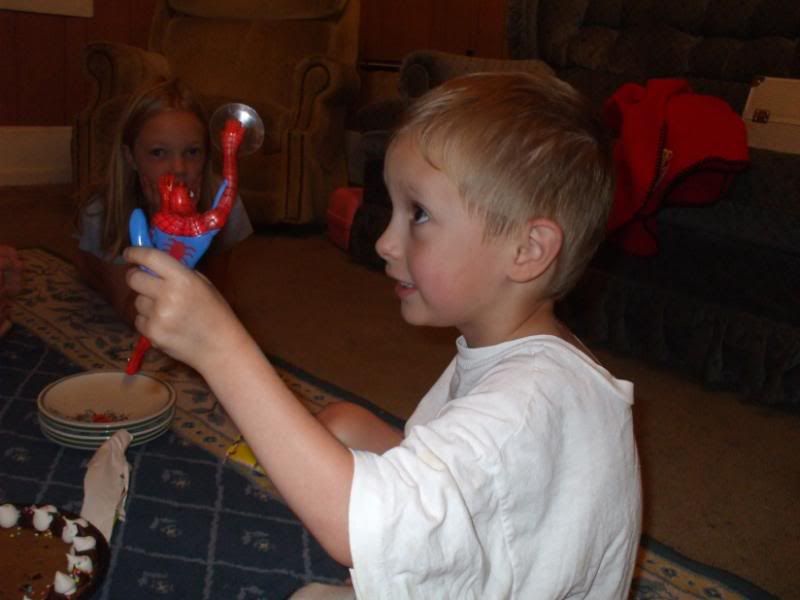 Daniel's got to check it out too.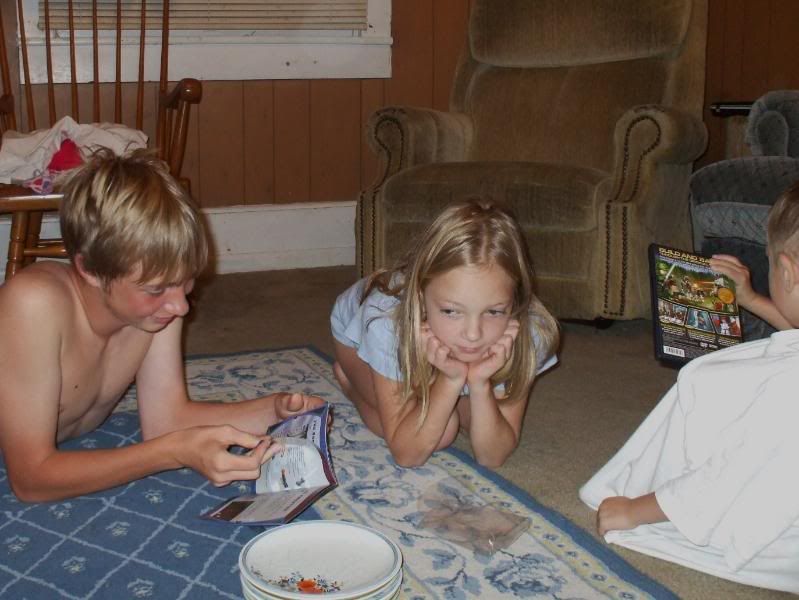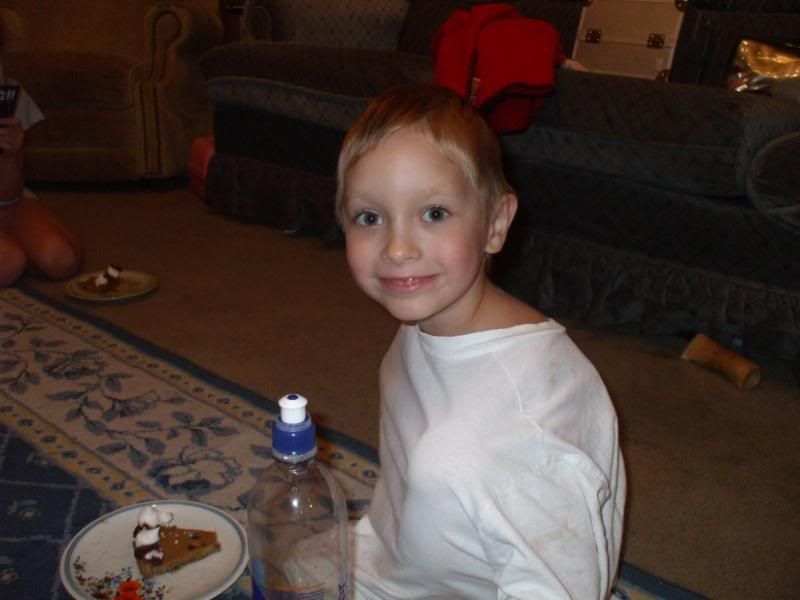 Madeline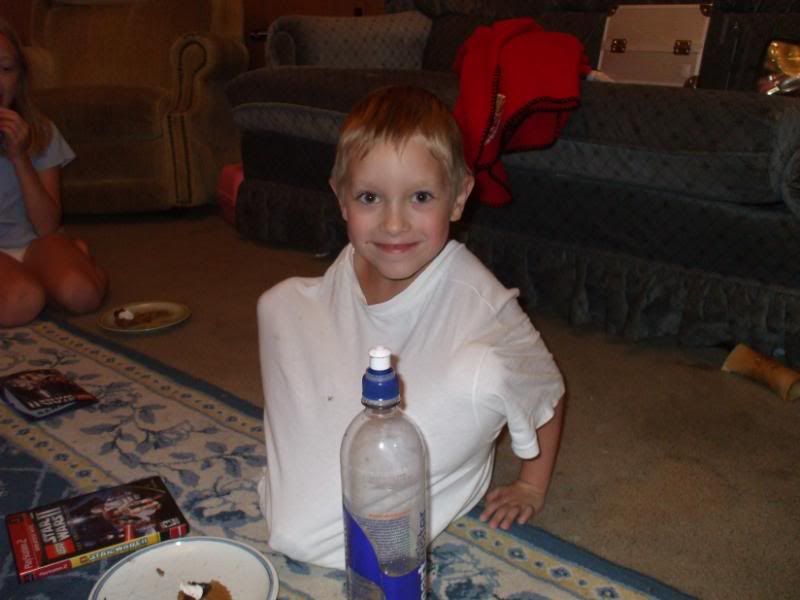 Daniel hiding behind his Daddy