Sunday, August 17, 2008
Tennessee Get-Together
Way back in January of 2003, when I was early pregnant with Malachi, I was looking around online for pregnancy info and stumbled onto an online support group for mommas due in September of 2003--an expecting club of sorts. Then, after our babies were born, it became a playgroup of sorts--all online. It was the 2003 September Sprouts Playgroup. We're still chatting online to this day. We've lost a few mommas here and there, and moved to our own private, hosted message board, but we're still basically the same group of ladies. We live all over the U.S. and Canada. Some of the ladies have had some small get-togethers here and there, but nothing major. Until August! We planned for a whole year, and reserved 2 VERY nice chalets in Pigeon Forge, Tennessee. 15 families all came together from Texas, North Carolina, Alabama, Tennessee, Canada, New York, Pennsylvania, Oklahoma, and Georgia. We had a GREAT time! Here are some pictures! :)
Here are all the mommas.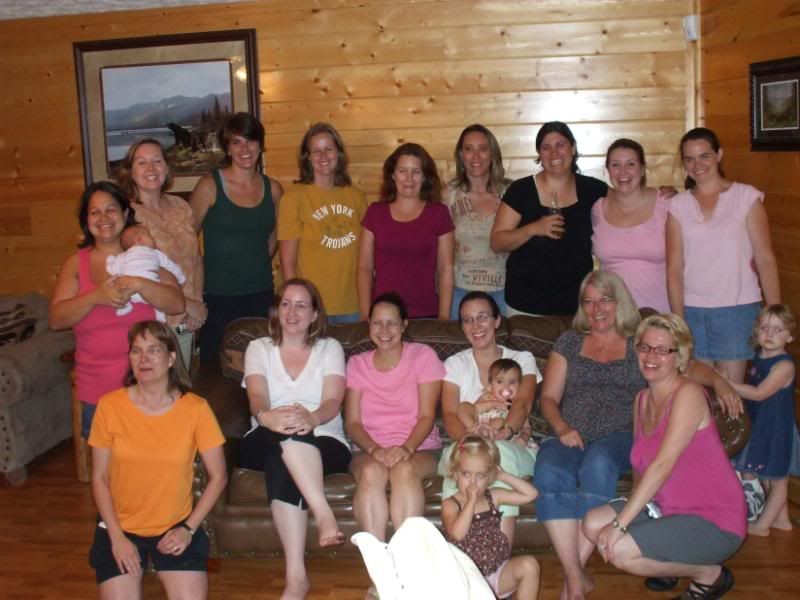 Malachi cratered as lots of wild Indians capered and squealed around him--LOL!
Madeline and her friend Mallory.
Here's the cabin I stayed in.
And the other big cabin up the hill that some of the other ladies stayed in.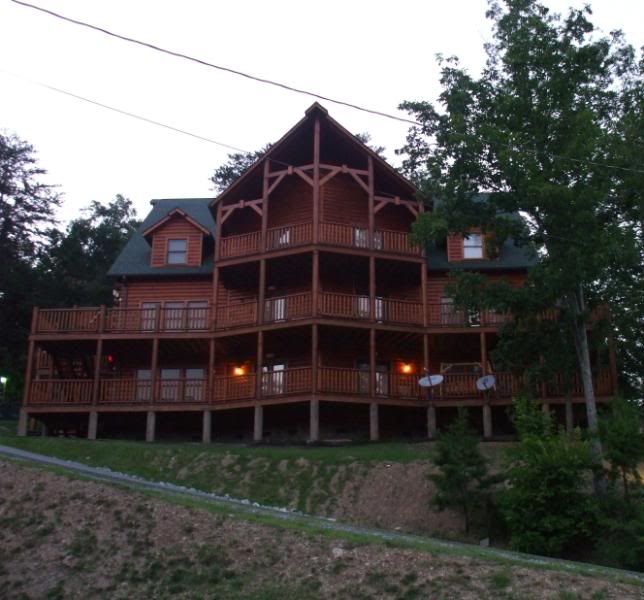 One of our late night giggle fests.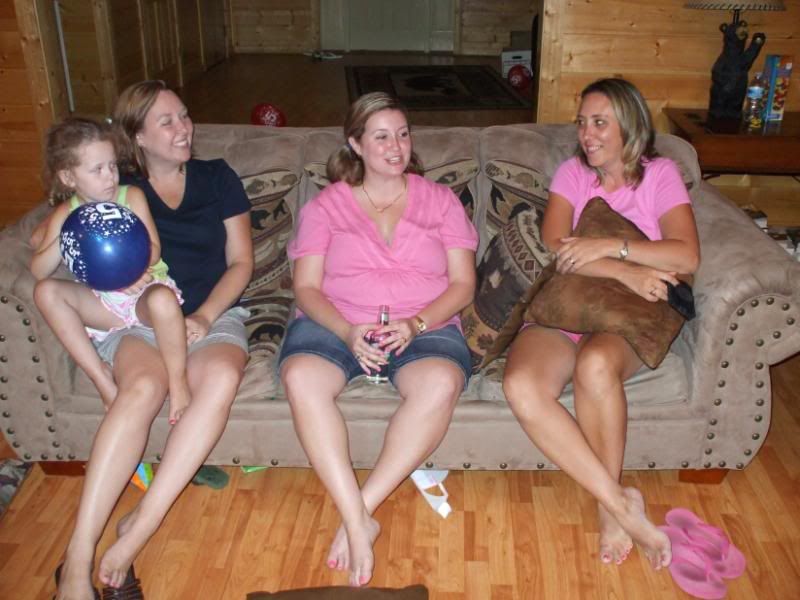 The Sprouts.
Daniel playing pool in our cabin.
Madeline getting out of the hot tub.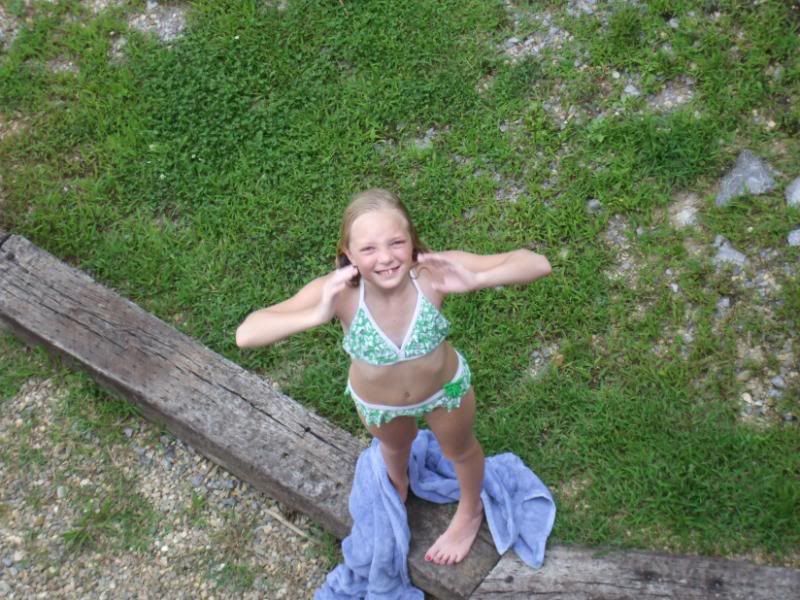 Making a cake for the Sprouts' (early) birthday party. Alison has her own business--"Alison's Cakery". So, she let us watch her make the cake. It was so fun! And some of the Sprouts helped decorate it. :)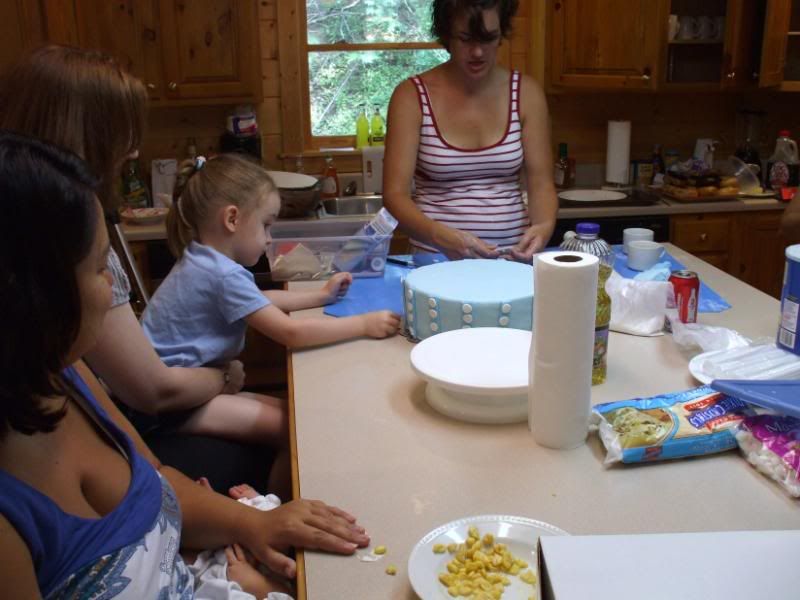 The finished cake!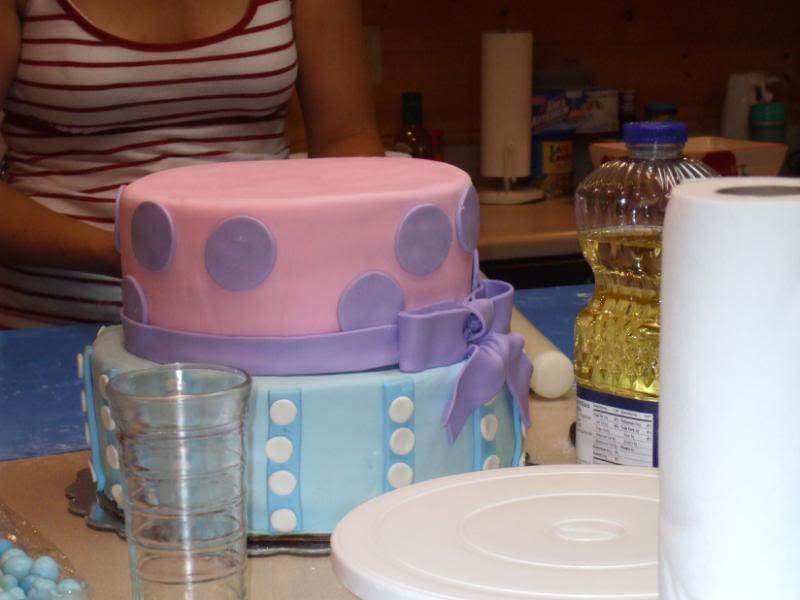 Gathering in the kitchen for birthday Ziti (Sooooo good!)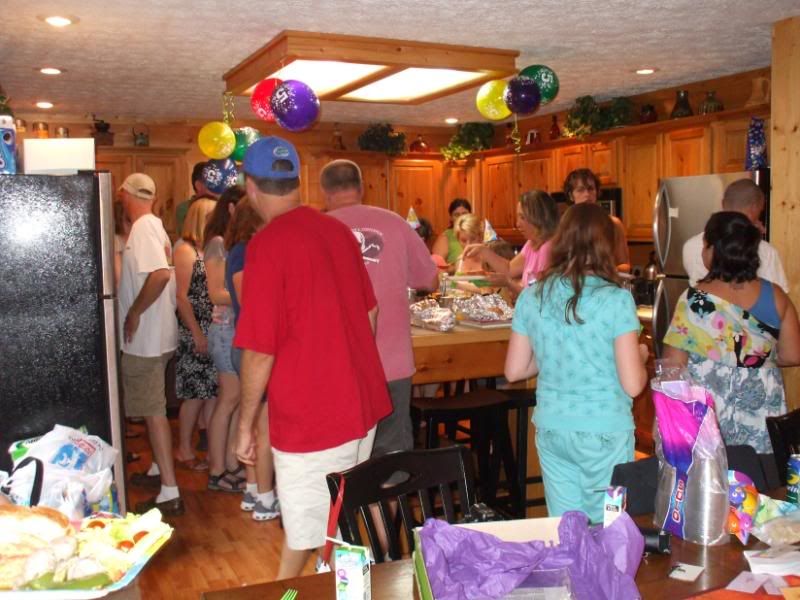 Malachi liked it too!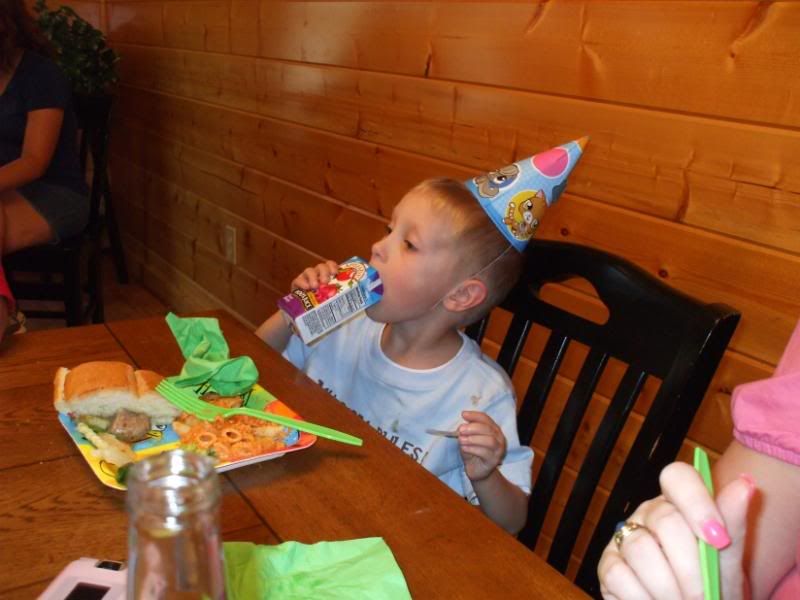 Birthday decorations.
Happy Birthday, Sprouts!
Blowing out the candles.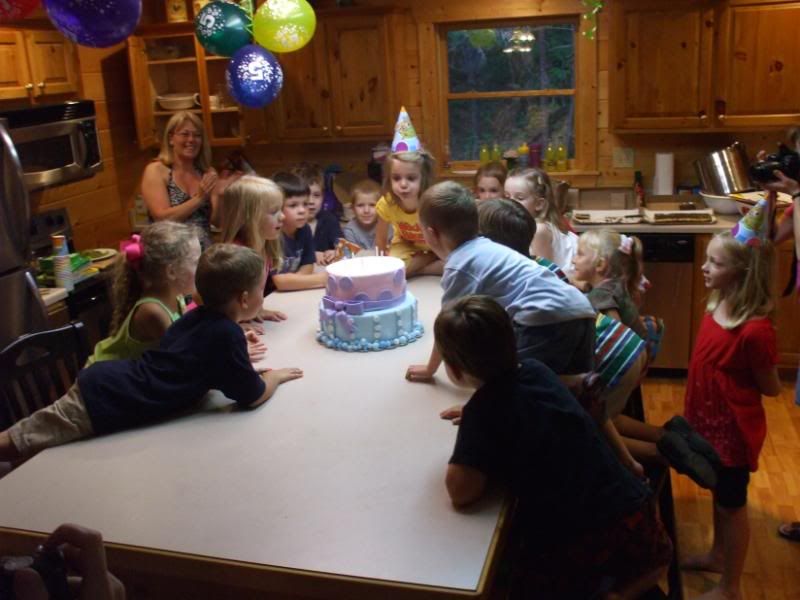 And we ate cake!
And we had a pinata!!!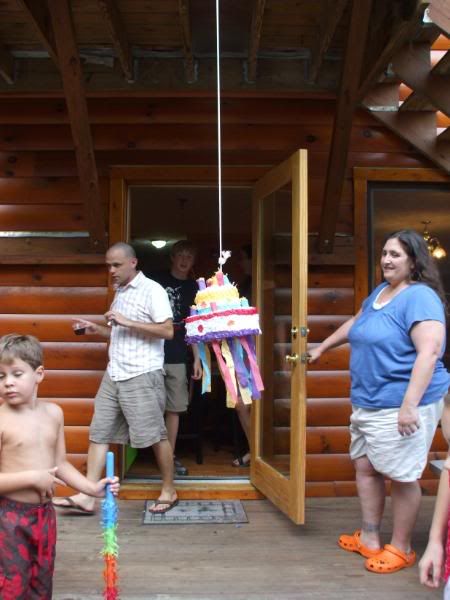 Malachi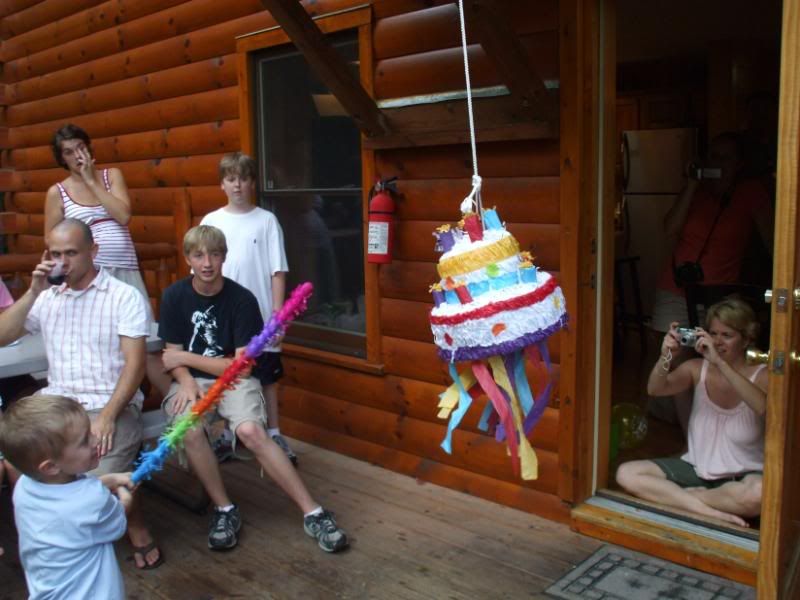 Madeline
Broken!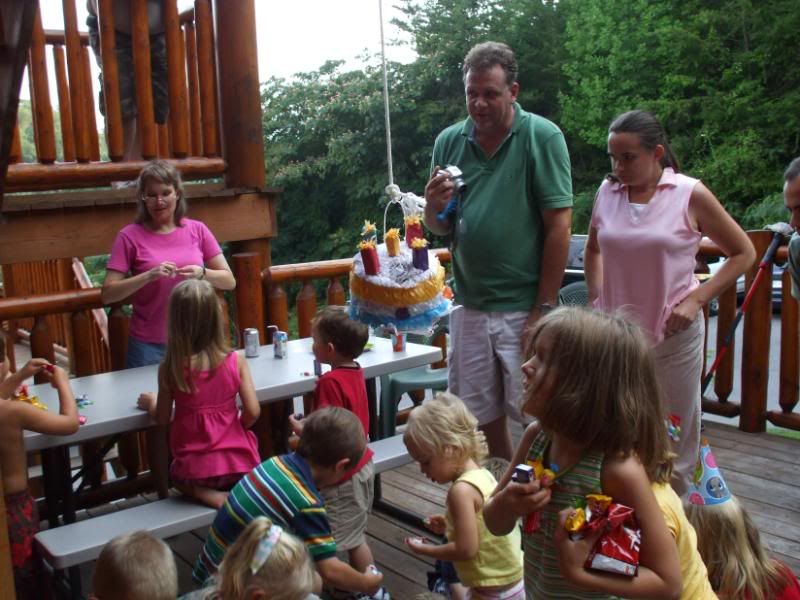 Candy! Candy!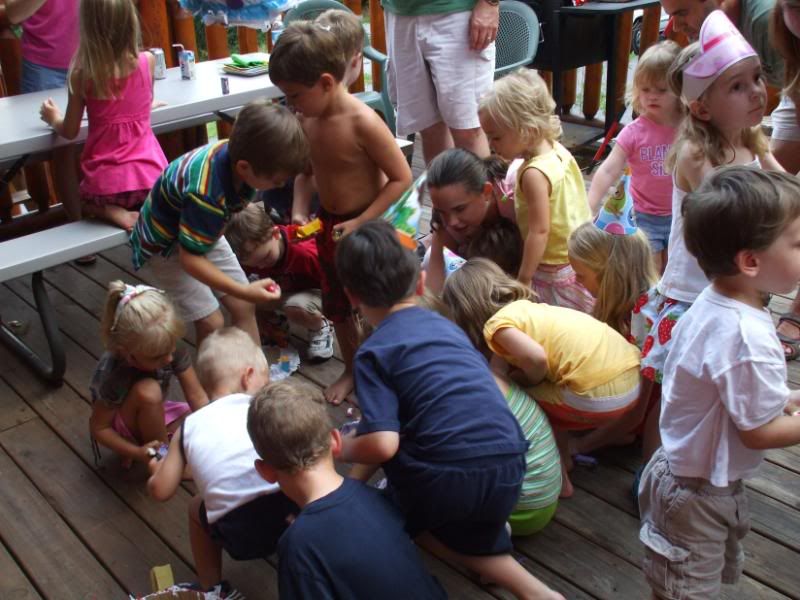 Malachi with my favorite t-shirt on
Madeline and her friend Michaela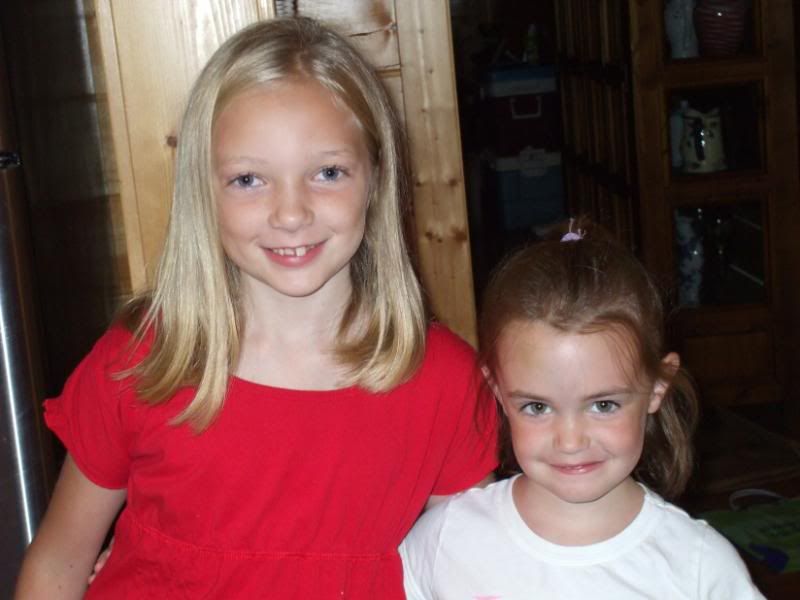 Malachi engaging in a pillow fight!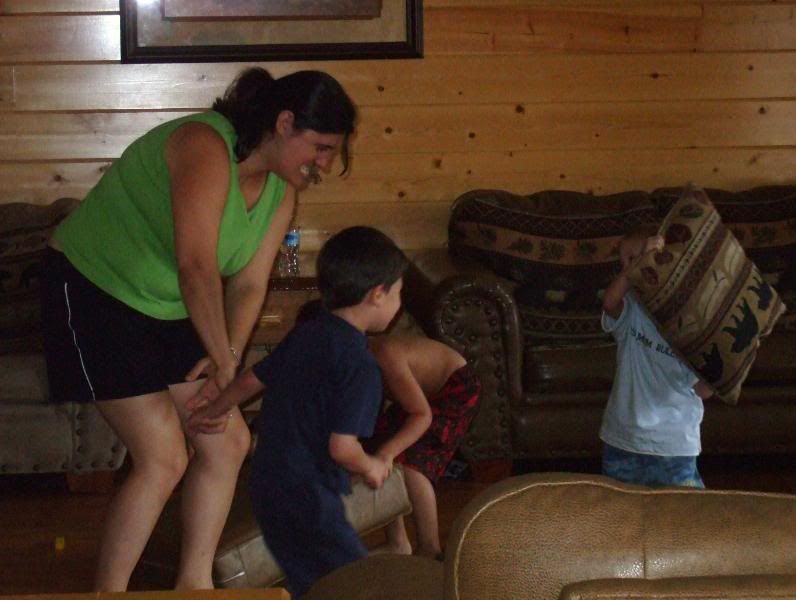 We had SUCH a fun time! Thanks for looking!